Roots and Water Southlake
Roots and Water Southlake

Roots and Water Private Wine Room is available with membership and was created to give people that are passionate about wine a place to share that enthusiasm with like-minded connoisseurs. Our club features an elegant ambiance and comfortable seating and is the perfect place to enjoy your favorite wines with friends, family, and clients.
Roots and Water Private Membership
Membership Fees
A Membership fee of $5,000 per annum is due upon registration.
Hours of Operation
Tuesday - Saturday: 3:00pm to 10:00pm
Sunday and Monday: Closed
As a member of Roots and Water you will receive all the benefits below
Full Access to Our Private Club
Roots and Water is a private wine club designed for people that have a passion for wine. Our goal is to create a society of wine lovers that want to come together and share their passion. As a member, you will have full access to the clubroom and can bring up to 4 guests during your visit. If you would like to bring more guests, please give us at least a 24-hour advanced notice.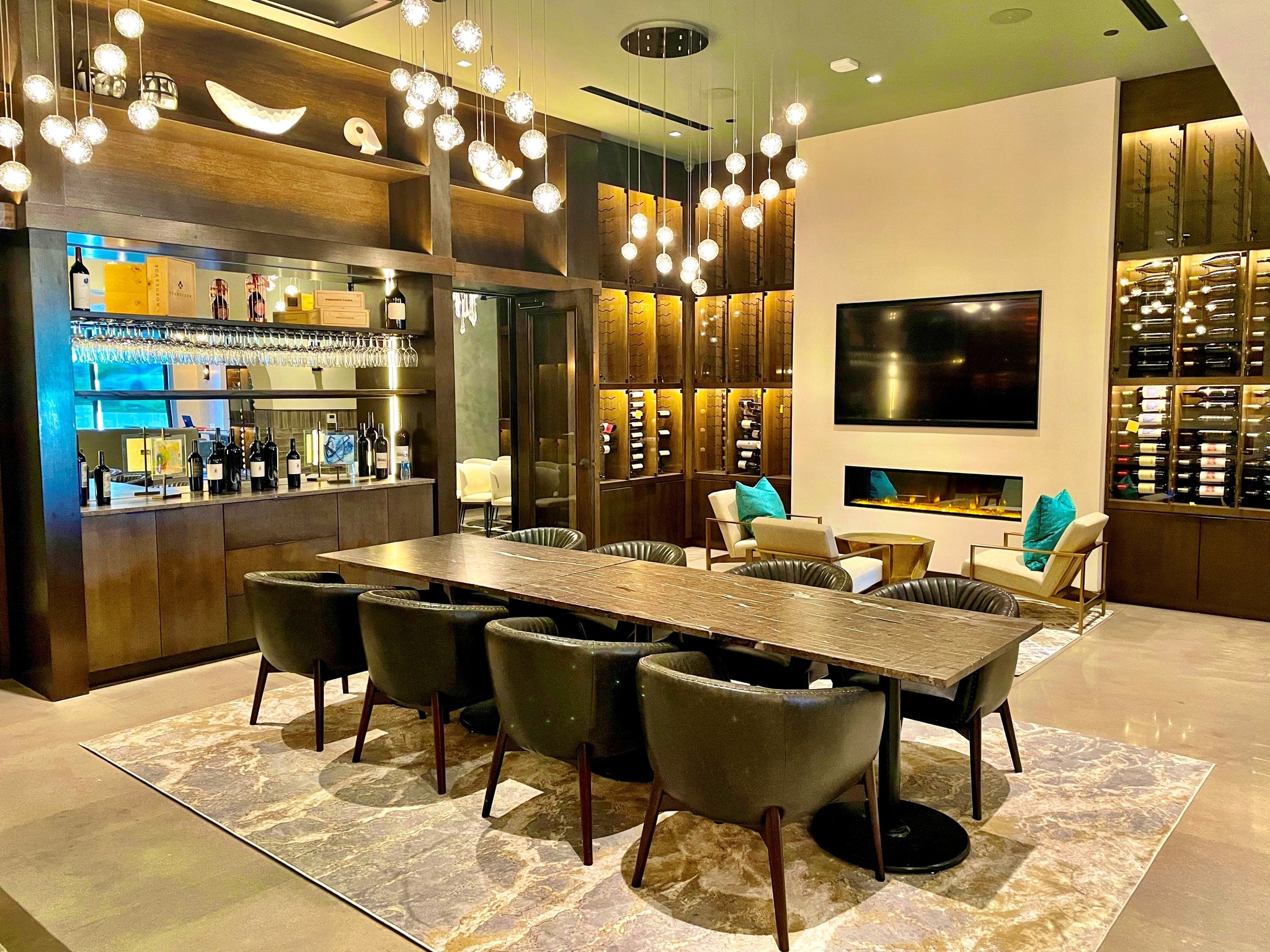 Weekly Wine Tastings and Events
One of the best things about being a member are the weekly tastings. Every week you will have the opportunity to meet winemakers, winery owners, Master Sommeliers, and brand ambassadors, taste their wines, and get to know them on a personal level. We also host vertical producer tastings, educational tastings, and our quarterly "Best of the Best" extravaganza. These tastings are very limited and always fill up fast!
First Look at All Old and Rare Wine Offers
Many of the wines we get are extremely limited. As a member, you will get first look at all the old and rare offers we send out. This includes all new collections, small production wines, and any sales or specials we do on inventory. 
Use of Our Private Tasting Room
As a member, you will have access to our two private tasting rooms which comfortably sits up to 16 guests. Great for company parties, birthdays, or client meetings. The private tasting room will be booked on a first come, first serve basis and we ask that you give us at least 1 month's notice to reserve the room.
Private Personal Wine Locker
Our members will have access to their very own private wine locker with a custom nameplate. The lockers serve as an easy access for you to enjoy your wines with friends, family or clients when visiting the wine club. Each locker comes with a key to keep your wines safe.  
There are no minimum purchase requirements as a member of Roots and Water. A lot of places will require you to by $10k-$20K in wine just to be a member! Not us.
Personal Sommelier Services
As a member, you will have access to our experienced Sommeliers to personally help manage your wine collection. Our goal at Roots and Water is to look after your every wine need. We specialize in old and rare wines but also provide options in every style and price range. We also have worldwide contacts and longstanding relationships within the industry which help us track down any wine imaginable...most of which never touch the internet. Our sommeliers enjoy sharing their wine knowledge and would love to educate anyone interested on any wine region or any grape variety you'd like to explore.
In-Home Sommelier Service
All our Sommeliers are experts in wine and can help enhance any event you are hosting. The use of our Sommeliers is available to all members for in-home tastings or events. We can also come to your event and provide a customized tasting experience or wine pairing. The hourly rate for our Sommeliers are $200/hr.
For more information, please email Blake R Maso at [email protected]
2102 E St Hwy 114 Ste 100 Southlake, TX 76092